Written by Allie Layos
Category: Profiles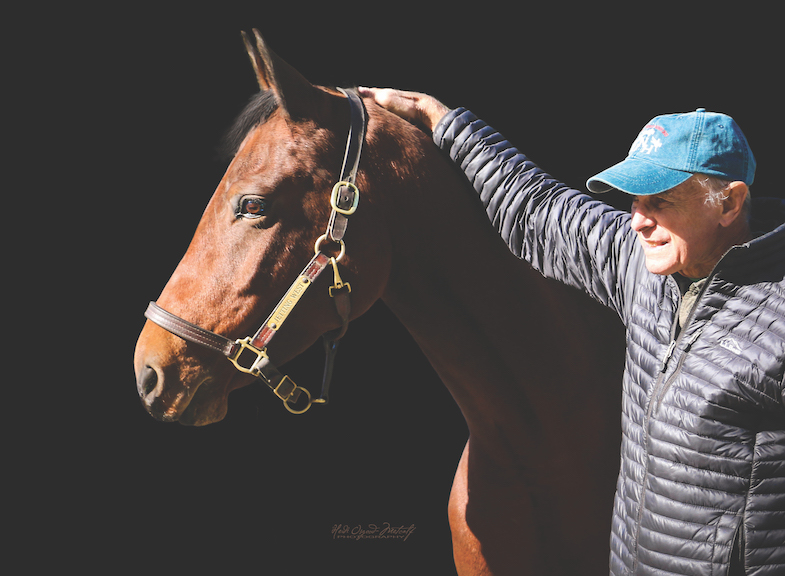 Denny posed with DRF All Eyes On Me, a Morgan. Photo by Heidi Osgood MetcalfThere is no doubt that Denny Emerson's accomplishments in the saddle are legendary, but among Saddlebred lovers he may be even better known for a very different skill: his writing.
With its focus on horsemanship across all disciplines, Denny's "Tamarack Hill Farm" Facebook page has become a destination for equestrians of all backgrounds, including many Saddlebred enthusiasts. However, while Saddlebred lovers "like" and "follow" the page, and regularly share his posts, many have little knowledge about the man himself, who is a highly accomplished equestrian in the sports of three-day eventing and endurance riding, and even shares a background in saddle seat riding.