Written by Lauren Osborne
Category: Breeding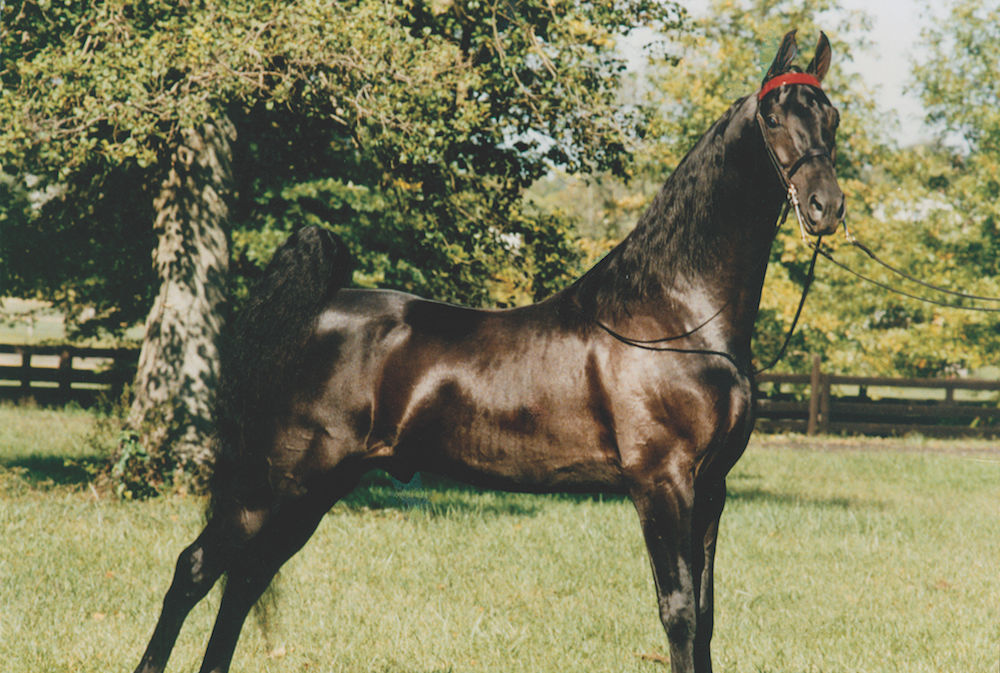 Every spring eager breeders await the arrival of foals in hopes that the next great breeding stallion will emerge. Over a thousand foals will be born, yet a very small percentage will remain intact much past their second birthday. To geld or not to geld is a question that all breeders will toss around as they evaluate their colts. Each breeder may have a different perspective on what they look for in a future breeding stallion, but most agree that a colt must be special, and they must stand out.
Ross Millin, an avid South African Saddlebred breeder who makes the trip each year to the World's Championship Horse Show said it best when he said, "I would rather have an above-average show gelding than an average breeding stallion." He also stressed, "A colt must have a great broodmare line and the look of a sire. Even if he has the genotype in his ancestry, he must also have the phenotype to match it." The consensus is that the big five of type, confirmation, ability, disposition, and breeding must all be considered when making this important decision.