Written by Julie Unger
Category: Breeding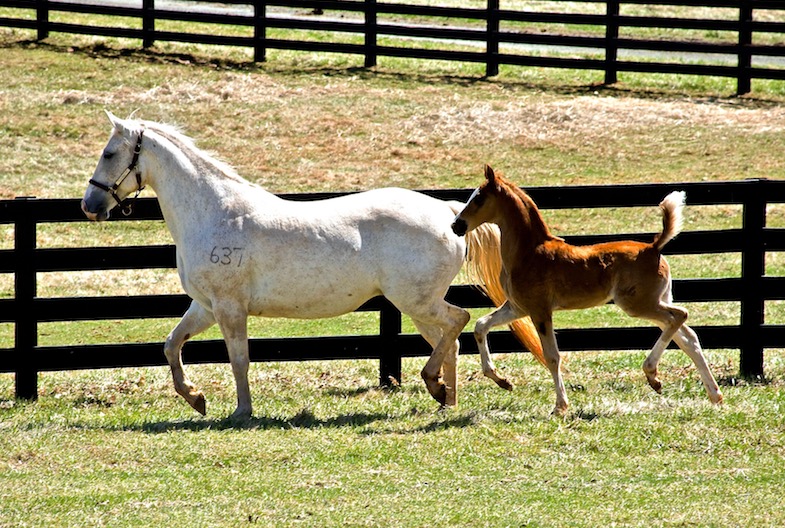 Mares are in foal for about 11 months, which can be an extremely long period of time to be out of commission and out of the show circuit. The solution to this, and to keep your mare competing, while also producing a foal, is through utilizing recipient mares. Reproduction takes place using embryo transfer, oocyte collection Intracytoplasmic Sperm Injection (ICSI); and semen freezing, shipping and storage.
It takes time, and isn't always perfect, but the odds of having a successful, healthy foal (or more, should you choose to go that route with the veterinarians specializing in reproduction), are greater than they would be through a mare and stallion reproducing on their own without the assistance of advanced science.
Before embarking on the journey of equine reproduction, there are a few things of which to be aware.