Written by Dallys Malenfant
Category: Learn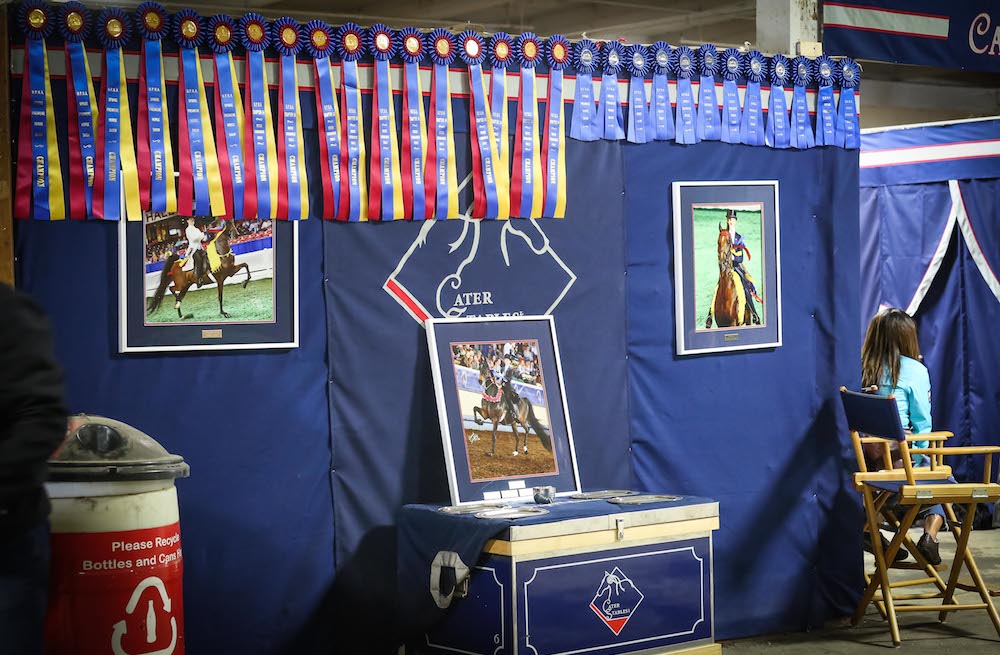 Most exhibitors probably walk into their barn's aisle at a show, hang their suit in the dressing room, see the pictures and display racks on the curtained walls and simply don't realize how much work has gone into creating a comfortable and inviting home-away-from-home for the barn and its clients.
As anyone who has helped to set up before a show knows, there is no magic elf that comes in and does the work. Everything – from the dressing room to the tack room and hospitality area – was created with a lot of sweat, elbow grease, some screws and maybe a few tears from dedicated staff and helpers. This creative and precise process is all about the details.