I wouldn't say I don't know anything about horses. I know they have been the object of my fascination since the beginning. I used to have a big book of all the breeds and had even circled the ones I wanted to own at some point...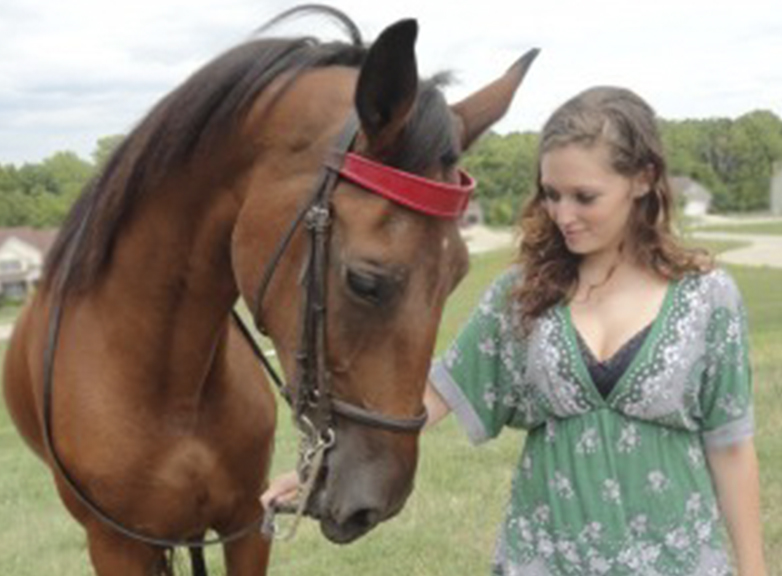 the ones adorned with a star were the select few I would beg Santa for every year. I pleaded with my dad to bring Tornado, Zorro's fiery steed, home for me to play with (how I thought he knew the guy was beyond me). When I was old enough, I was finally allowed to ride. I was ecstatic when my dad hoisted me into the saddle for the first time, and I wove my fingers through that pony's mane. In high school I began volunteering a few days a week at a local therapeutic riding center where I would lead horses for physically handicapped kids and young adults. It offered a chance to give back to the community and it kept me around these amazing animals. But truly working with horses was all just a little girl's dream … until now.
I would definitely say I knew very little about Saddlebreds. Even my computer doesn't acknowledge it as a real word … it recommends others — "Surely you meant 'saddle reds'." What is a saddle red, computer? I digress, though I must admit that word has me intrigued. No, this breed eluded me for years. I had worked with Oldenburgs, Tennessee Walkers, Mustangs, you name it. There was even this one white dressage pony … but that's another story. Then I met my roommate.
All the girl talked about were these "Saddlebreds." They were her everything, the air that surrounded her, the wind beneath her wings — all that jazz. I knew that feeling … horses tend to do that to some people. We would stay up for hours talking horses and past experiences. I caught on pretty quickly that her knowledge and experience far eclipsed my own. I sat up and begin paying more attention. Was it possible that this was something I, too, was looking for? It just so happened I was going to find out after all.

I'll never forget the day I met Apple. I walked up to her and craned my neck at the sheer size of her. "She's big," I whispered. Clearly I've been around bigger horses … but there was something about this one. It was as if I knew what I was getting myself into. Her face was so gentle and kind. Little did I know she and I were going to have an interesting road ahead of us.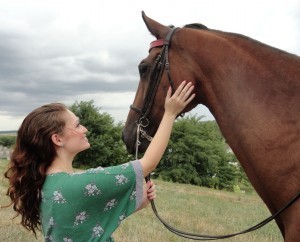 Apple, an 8-year-old bay Saddlebred mare, had a past filled with inconsistent training due to numerous injuries she'd sustained (did I mention she's accident-prone?) The first few visits together were a blur as I learned the ropes of what to do and not do around her — don't move too quickly, do watch your fingers (she nips) and your feet (she tends to dance around in the stall) — but I remember clearly the first time I helped groom her after a ride. It was an unusually hot day and she had worked up quite a sheen of sweat. We decided we had to hose her down, as she was not a huge fan of the sponge approach. My roomie held Apple's lead as I rinsed her; in and of itself a daunting task. Suddenly, and without warning, Apple reared and lunged. Visions of my friend's immediate demise flooded my mind. We were lucky that she nearly missed running her over … but at least she was clean! It was at this moment I realized that the emotional rehabilitation on this horse would be as daunting a task as the physical. Never did I imagine that experience would become partly mine to share.
We have had a tumultuous time together; some moments good, some I'm glad are in our past. This is that ongoing story, and I am going to share it with you.