How to dress for the show ring when you're not actually showing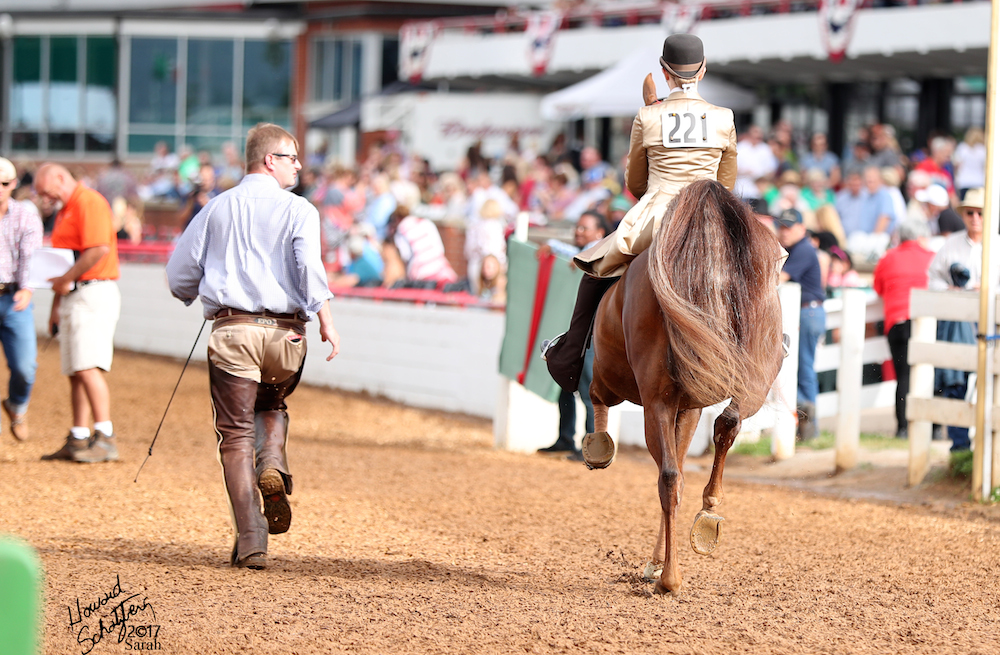 Evan Orr dressed for the mud at this year's Lexington. Here he runs alongside CH Moonlight Memories and McGee Bosworth wearing safe and weather appropriate boots.The rider is impeccably and beautifully dressed, the horse shines as only a show horse can under the lights of the arena, the tack sparkles, and the trainer… is wearing a tank top and flip flops? While problems with show ring dress are not common, they do happen, whether due to extreme weather conditions, forgetfulness or simple laziness. There are no clear-cut rules regarding attire for show ring attendants, but a few guidelines and some common sense can go a long way in choosing appropriate attire to wear when attending to something inside the show ring.
There are many reasons attendants are needed in the show ring. Sometimes they are heading a harness horse or pony, stripping a gaited class on Saturday night, or attending to a rider's needs during a time out. They may not be competing in the class, but they are still on display, and appropriate ring attire is expected at shows across the country.
Heather Boodey, owner and trainer of Ingleside Farms in Franklinton, N.C., is well aware of these expectations. "I don't think it's 'important,' but it's correct," she said.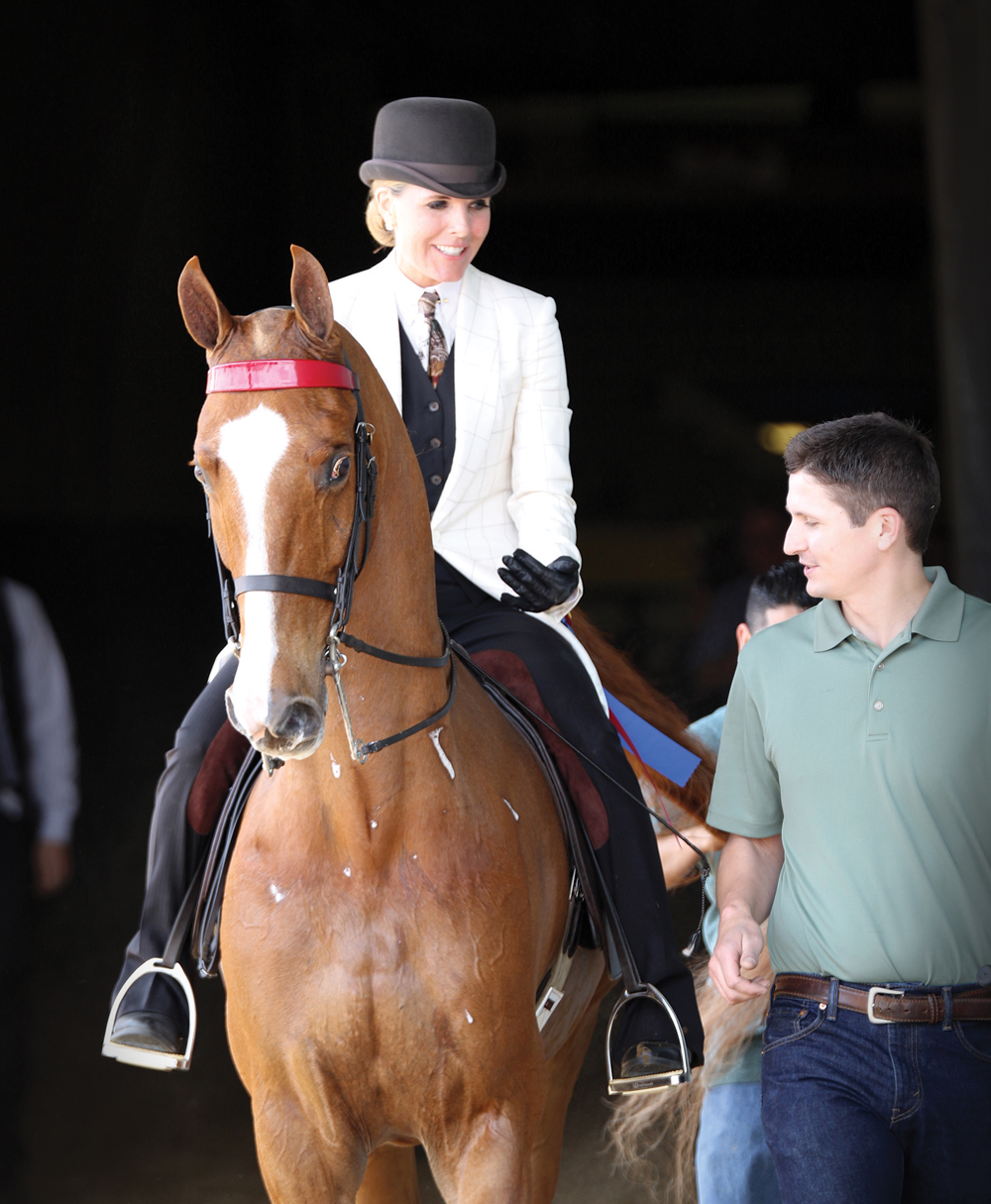 Daniel Lockhart demonstrates appropriate attire for attendants at smaller shows a collared shirt belt and clean jeans.But what does correct show ring attire actually mean? Since there seems to be a rule for everything in the show horse world, one might think there were rules on show ring attire for non-exhibitors somewhere in the regulations for individual shows or the professional organizations that oversee those shows. But in looking through countless horse show registration forms and rules, one will find few references to appropriate show ring attire for attendants.
For Scarlett Mattson, long-time show manager of the World's Championship Horse Show, the answer lies with common sense. "There are no specific rules, but attire should be appropriate for the situation," she said.
As is always the case when working with horses, the most important factor is safety. First and foremost, it is critical that attendants wear footwear suitable to the ring conditions. Boots are always the best option, especially if it is wet or muddy, but flat, closed-toed shoes for women can be a good option in the evening.
Not only are attendants dealing with large animals in an unpredictable environment, they are often doing so in extreme cold or heat, and this must also be taken into account. However, that doesn't mean there should be a complete disregard for proper dress; the goal should be finding a balance between comfort and professionalism.
Professional attire can mean different things at different shows. Smaller shows may allow for more casual dress, while larger ones, like the World's Championships, expect collared shirts, clean pants, jods or jeans for daytime, and in the evening, clean dress shirts with jackets and khakis for men and dress pants and blouses for women. Regardless of the size of the show, the attire of an attendant should always be clean and neat, and should never distract from the horse and rider.