Louisville Winners Zoe and Marty Schaffel Say It's All About Family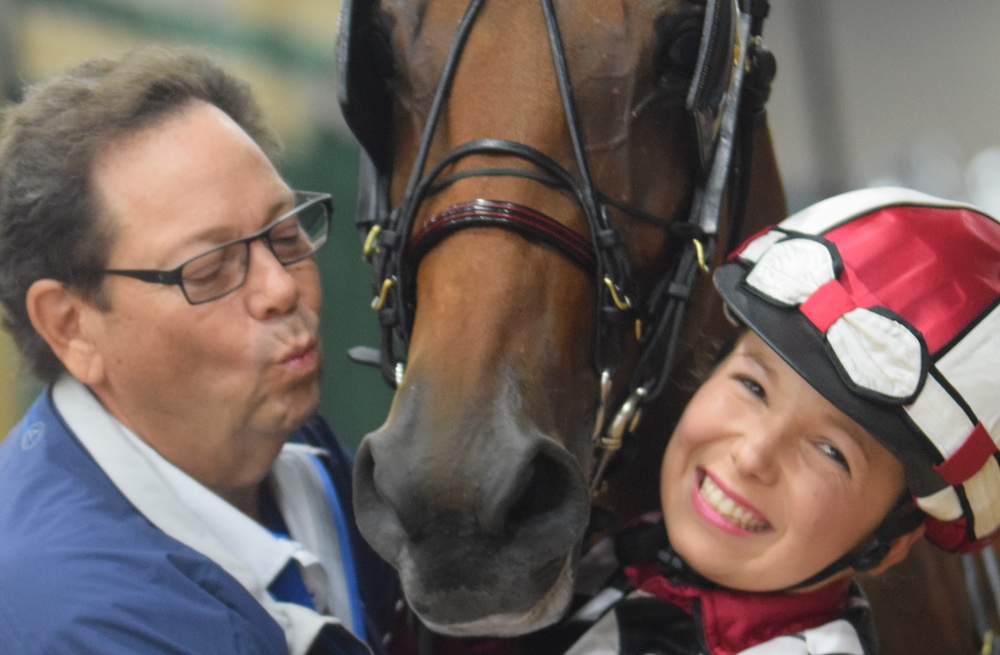 Marty Schaffel and daughter Zoe achieved a potentially unprecedented honor at this year's World's Championship Horse Show when they drove Iamnotacow to back-to-back wins in their respective divisions under the direciton of Five Gait Stables.
It was in 2015 that Marty became the first of the family to drive the horse they call "Big Junior" to a World's Championship, winning the Amateur Roadster To Bike qualifier and championship. The following year it was Zoe's turn when she and Big Junior took the Youth Roadster To Bike World's Championship honors.
This year both Marty and Zoe have driven Big Junior to victory passes on the Green Shavings, Marty winning the Amateur Roadster To Bike class with him on Monday, and Zoe taking the Youth Roadster To Bike Div. 1 class the following day.
It was almost certainly the first time a father/daughter duo has won these classes in the same year, on back-to-back days, and with the same horse. But for the Schaffels – Marty, Mary Ann and Zoe – the family experience and their love of Big Junior will always take precedence over the ribbons won.
Over lunch at the Crowne Plaza following Zoe's win, she and Marty shared their thoughts on their exciting week so far.