Hello everybody! I hope everyone is having a great start to their show season. River Ridge is in less than a week and I am so excited. This Saturday was my last ride on my horses It's Aerosmith ("Tyler") and The Norseman ("Hans") before they leave for the show today.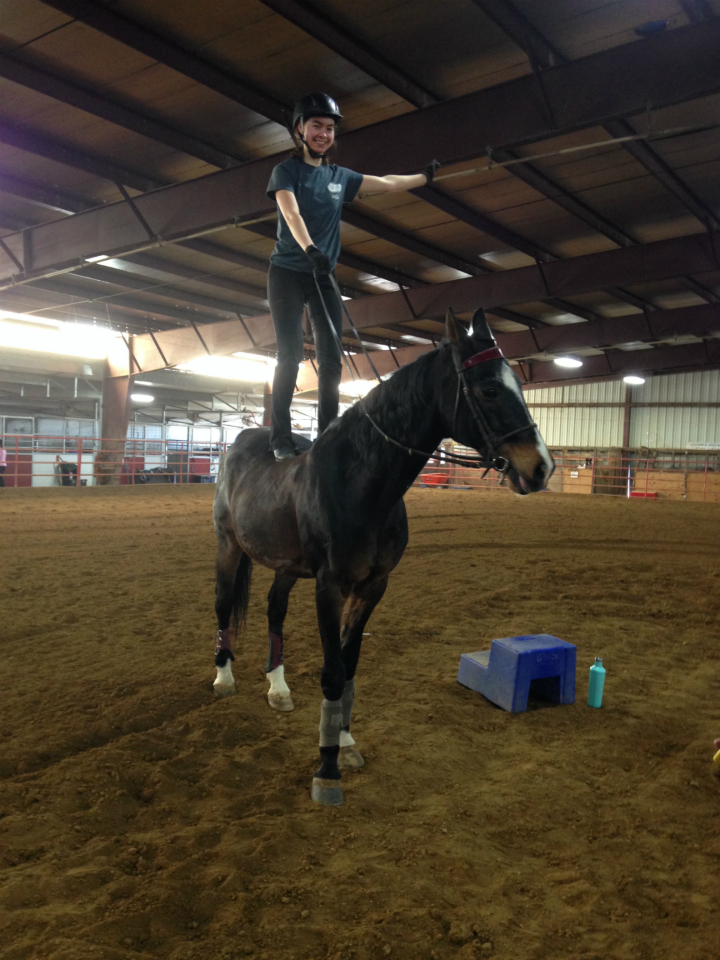 In preparation for the show I rode six times. My legs were a little sore the next morning...It's all worth it though! One of my lessons was a bareback lesson and at the end I got to try to do Roman riding and stand up on my horse. It took a few tries, but I was able to stand up.
River Ridge is going to be a lot of fun, but I am a little nervous because I want to do just as well as I did last year on Tyler. I am going to go into the ring with the same mindset that I had last year: "just have fun." In preparation for the show I have to pack up all of my show clothes and riding accessories. I haven't tried on my clothes since last year so hopefully they still fit perfectly. One thing in particular that I cannot forget to pack is my barrette I put in my bun. I don't have many supersitious things I have to do before I show, but the one thing I do is wear this particular barrette every time I show. The one time I wore a bow in my hair let's just say my ride did not go so well...
I want to wish everyone the best of luck at the show and I can't wait to see everyone! Thank you again to all the people that supported Aerosmith and I last year because showing would not be nearly as much fun without all the cheers. I will be posting after the show to talk about how it went.