Finding Your Superpowers: Awareness and Mental Balance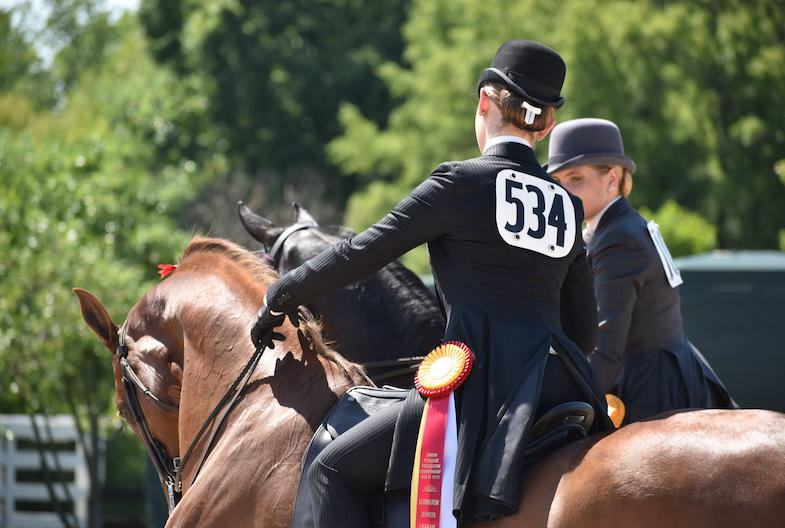 Photo by Abigail Asiatico.What brought you to the world of show horses? There are a million and one possibilities as to why riders participate in the sport, but once here, all riders experience the same thing. Physical ability is only half the battle; having a game face and the mental capacity to perform is equally as critical. No matter the level of competition, it takes mental balance to be the best rider you can be.
The need for mental balance is not unique to the show horse world. Sports performance coach Betty Kregor of Simpsonville, Ky., knows this better than most. Betty believes that a person's personality is shaped by innate qualities as well as influence from others, and athletes across all sports need balance to perform at their best. Through her company Straightshot Inc., she uses a personality test called the DISC assessment to recognize personality strengths and weaknesses of an individual athlete and then coaches the athlete to balance his/her traits.
Betty didn't set out to be an equestrian sports performance coach. A world-class golfer who has earned too many golf titles and awards to count, she is also an LPGA Master Teaching Professional who taught and coached golf for many years. She began mentoring players and parents on the college placement process and beyond before her clientele evolved to include a large percentage of equestrians in different disciplines. Of that percentage, many are saddle seat riders, as she is also involved in the industry as an owner, rider and parent of a successful rider.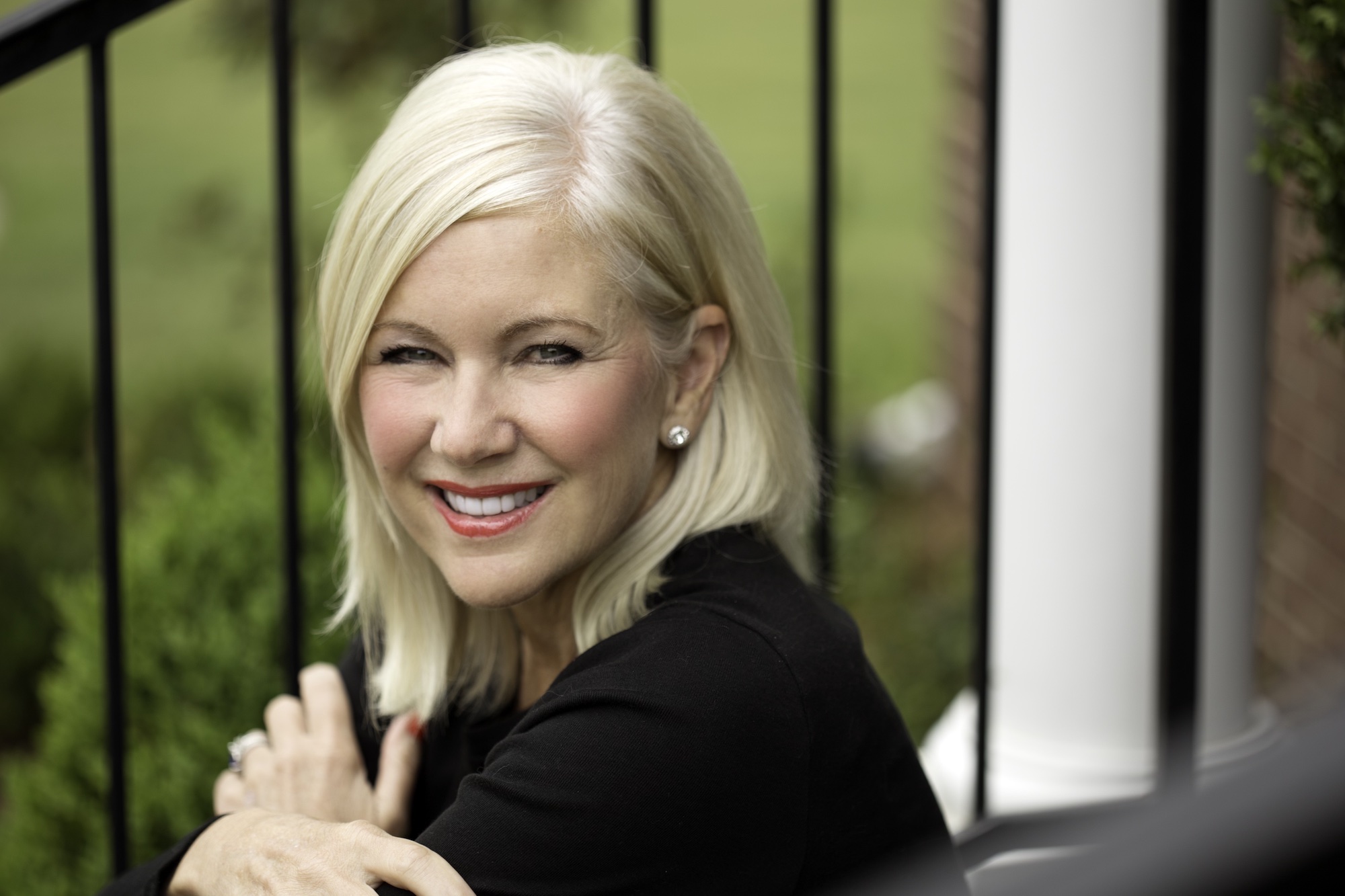 Betty Kregor uses the DISC assessment to help riders build awareness and find balance.The DISC personality test used today was created in 1940 by Walter Clark, which was taken from the theory of William Moulton Marston. The DISCinsights by PeopleKeys website gives a synopsis of its history and says the original idea was published in 1928 in Marston's book, "Emotions of Normal People," and it was validated during his studies at Harvard. Marston saw the DISC personality styles as "internal and innate but largely impacted by the external environment." According to the DISC Empower website, the DISC system helped profile and accurately deploy recruits in the U.S. Army prior to World War II. While it is one of the older tests, it is still widely used, and Betty calls it a powerful tool.
The test reveals the levels of traits in four categories – Dominance, Influence, Steadiness, and Compliance – and coaches are then able to use those levels to help the athlete build on strengths and minimize weaknesses.
"There is a way to find balance in the profile for maximum performance," Betty said.
What she has found over the years of coaching is that the connection and mindset of the rider is everything to the horse. With a rider's mental balance in these four categories, the result becomes happier horses, fewer mistakes and overall better performances.
D – Dominance relates to competitiveness. The personality model describes this category as "the way one deals with problems, asserts oneself, and controls situations." For high dominance people, it takes a lot to trust.
Betty explains that these riders learn strategies to "dial down" and be calm, and she refers to these athletes as Lions.
I – Influence relates to pleasing others and caring about what others think. The personality model describes this category as "the way one deals with people and the way one communicates and relates to others." People who test high in this category are motivated by the world around them, and these people often have life-long relationships.
Betty names this group the Otters and points out that comparisons with others can create a lack of focus and paralyzed thinking. It benefits the people in this group to focus on something before showing and balance themselves before getting on the horse for better focus.
S – Steadiness revolves around always thinking and analyzing. The personality model defines this category as "temperament–patience, persistence, and thoughtfulness."
Betty calls this group the Beavers. The tendency for these people is to overthink, overtry, and over process, but they are also smart and strategic. This trait is found in many equitation riders. However, if one is too high in this category, overthinking leads to mental shut down.
C – Compliance connects to those who are loyal and put in the time, work, and planning. The personality model defines this category as "how one approaches and organizes activity, procedures, and responsibilities."
Betty mentions this group as the Golden Retrievers; she explains that this category revolves around high goals and high standards. However, if one is too high in compliance, there is a feeling of failure and lack of self-worth. These people are hard on themselves when they do not accomplish the goal they set out to complete. Advice for those high in compliance is to let the outcome be what it is. Do not let the pressure before showing build up and fester; instead, keep a standard and task list to stay focused.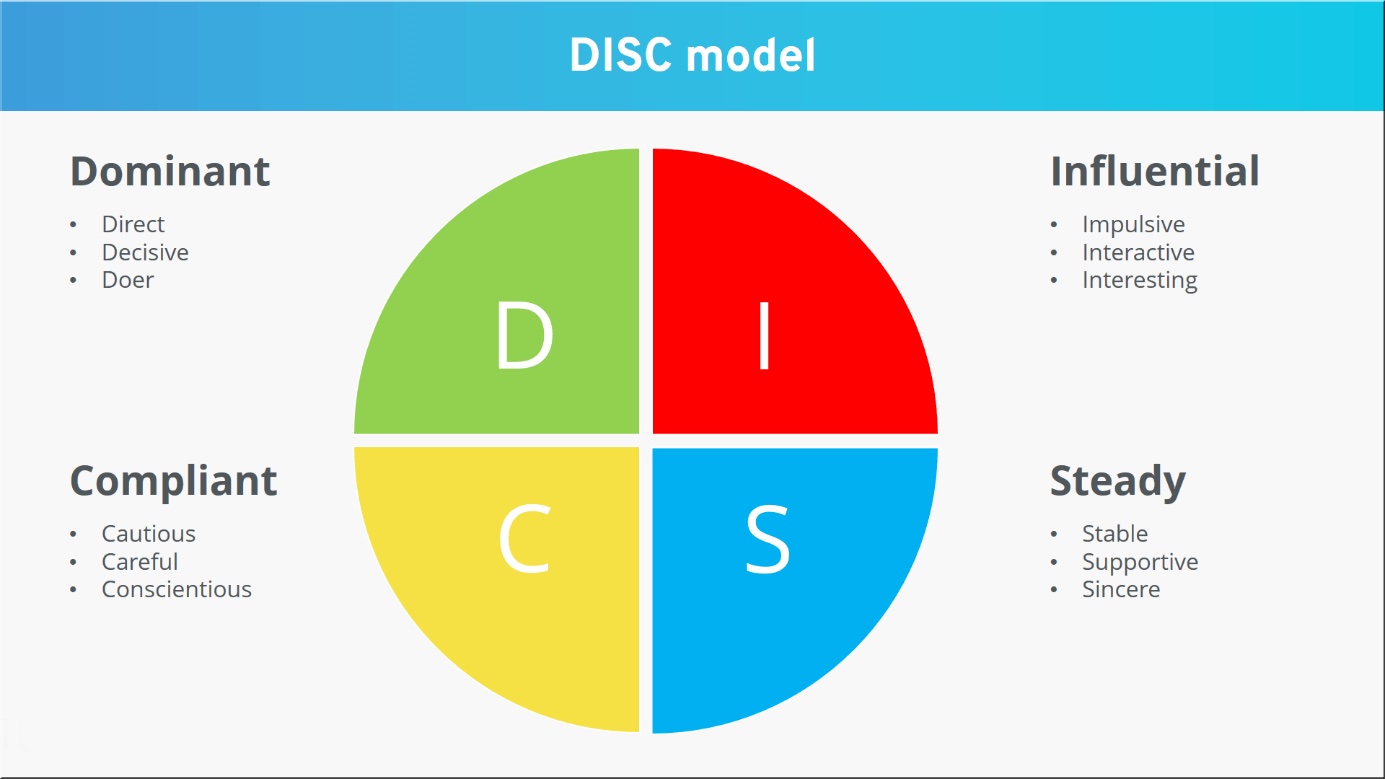 In the show horse world, performance coaches are the trainers and instructors that work tirelessly to match riders with their horses. However, certain riders have found that a separate sports performance coach has enhanced their success. In some cases, that's where a coach like Betty comes in.
Jimmy Morrison of Meadow Dream Farm feels that as a performance coach, Betty has helped some of his riders learn how to focus and learn what their bodies and brains need to be successful.
"She gives them tools to be better," he said. "It's 95% a mental sport, and if you don't feel like you can compete, you are going to struggle. Yes, it's about the horses but carries over into everyday life. It's changing their lifestyles for the better."
As Jimmy points out, not all equestrians play other sports or have other athletic experiences, and Betty's tools are extra beneficial to these riders. However, they are also very useful for seasoned competitors.
"It's crazy how accurate the [DISC profile] test is," he said. "Success can build and put the pressure on. They learn the tools to deal with any mental hurdle."
Age does not matter when it comes to sports performance coaching. Betty has experience with clients ranging from 6 years old to 85 years old and any age in between.
After an athlete completes the DISC personality profile, Betty delves into each area and evaluates the imbalance. The goal is not for a coach to change the athlete, but to help with the athlete's goals and to tweak the process to find balance.
There is homework for each category in sports performance. Teaching focal points, breathing exercises, and minimizing clutter in the mind are all beneficial techniques. There are simple tweaks that help the overthinkers.
A strategy that works in all categories is rewriting the thought process. Betty helps the rider come up with a mantra – a brain mapping tip, a phrase to repeat. It may be a reminder to lighten up or a task that relieves pressure.
When it comes to junior exhibitor riders, parents also play a vital role in the process. Betty advises parents to always be a cheerleader regardless of the outcome and to keep the bigger picture in mind.
"Parenting is an interesting mix in all of this," Betty said. "Are they promoting a balanced profile, or are they contributing to the imbalance?"
If a parent is concerned with organization or motivation, the DISC test would show the rider and help him/her become aware of why he/she may not like organization. Once the rider buys in, "superpowers show up to make tweaks and make things soar."
Yes, Betty recognizes self-awareness as a "superpower."
Obviously, not all athletes have a sports performance coach that tests with the DISC factors. However, Betty has a theory that those who have been at the top of their sport for years would test more balanced.
With imbalance, there is a lack of confidence. Betty's theory: "There is magic in balance." There are tools for being one's best. Practicing a mindset should become a habit just like practicing physical tasks.