How to Support the Saddlebred Industry During a Pandemic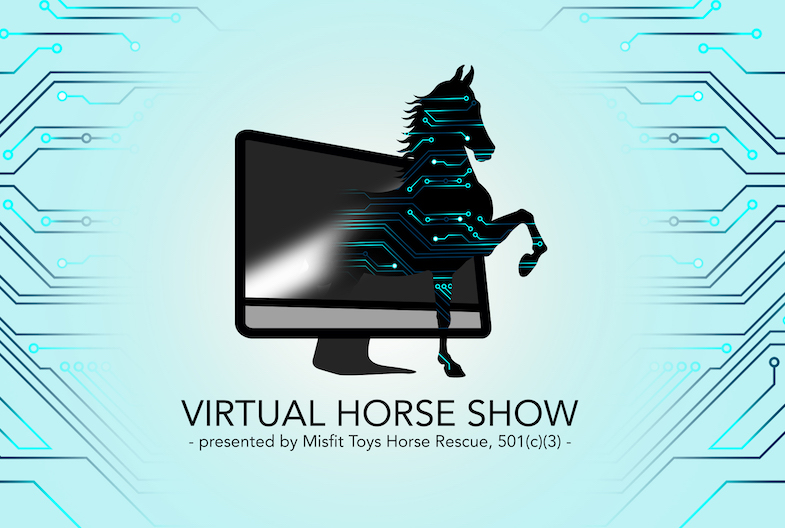 As the COVID-19 pandemic continues, every business sector in the country is affected. This is an unprecedented era, and like everything else, the Saddlebred industry is taking a hit – at a time when everyone should be gearing up for show season. The early spring shows are the place for new teams to debut, junior horses to show off how they've grown since their three-year-old season, and seasoned veterans to shake off the winter dust and get back in show shape. Normally, March is an important time for anyone who answers the gate call, but this year is going to be different.
Cities and states are becoming more cautious about large gatherings, including horse shows. As of Friday, March 13, at least eight show industry events all over the country have been shut down or closed to the public. There's no telling how many more will need to be canceled to keep everyone safe. This is hard for all involved. Exhibitors might be disappointed at not getting to make their season debut, but trainers, instructors and barn staff face potential income cuts, and Saddlebred state and regional associations could be struggling to handle things like entry fee returns. What can the average exhibitor do? How can we plan for show season during a time when we are told to #CancelEverything? Is it even safe to go to the barn anymore? There are no easy answers, but some in the industry are coming up with unique ideas on how to stay involved.
Led by Danielle Dubay De Navarro and Karly Morgan, Misfit Toys Horse Rescue has started a virtual horse show with over 75 different classes for horses and 15 classes for dogs. The team hopes to run the show every month until in-person showing becomes possible again.
"It's a complete dog and pony show, and I'd like to get other rescues involved, too," Danielle said. "It's not so much about the money. We're doing this so everyone has a chance to show."
If the virtual show is a success, Danielle plans to continue it in future show seasons, because it offers a competition opportunity for horses and riders who aren't normally able to make it off the farm.
"I have one rescue who's great, but can't trailer," she said.
A virtual horse show lets all exhibitors compete, no matter the situation.
Each entry must submit continuous video of a complete ride performing all the gaits or requirements appropriate for the division. The class list includes performance, academy, breed-specific classes that include hunter and western divisions, as well as fun classes such as stick horse, costume and pasture ornament. A registered judge will call each class, and entries will receive their ribbons in the mail along with written feedback from the judge. Nicole Foster is set to judge in March, and Kent Swalla will take over for April. Entries cost $25, are due on the 30th of each month, and all proceeds benefit the rescue. This creative solution to the current lack of horse shows could provide exhibitors with a chance to compete and barns with opportunities to earn extra income as they help their riders prepare for the class and create their videos.
Even for a virtual horse show, it's important to follow all expert guidelines on how to reduce transmission of COVID-19. The Centers for Disease Control and Prevention ask Americans to stay home if sick and even if not sick, to keep social contact to a minimum.
These "social distancing" recommendations include limiting non-essential trips into the community, avoiding all gatherings of more than 10 people, and staying at least six feet away from others. Most equestrians put going to the barn on the list of "essentials," but depending on your situation, going there (even just to ride and film a video) may or may not be something that is safe or responsible to do.
The recommendations for dealing with COVID-19 shift daily, even hourly, and vary depending on the community.
It's a good idea to keep up with these recommendations and keep in touch with your trainer or instructor to see if they're adjusting their guidelines during this challenging time.
Caroline Boyer, who heads up the lesson program at Roselane Farm in Sheridan, Indiana, feels like her barn is a "low-risk environment." While she knows of some large lesson programs in Kentucky and the Midwest that are doing things like asking parents to stay in the car while their child rides or canceling lessons entirely, she feels like she can maintain enough time between lessons and distance between riders to continue for now.
"We're washing our hands and making sure everyone is healthy," she said. "If you're sick, stay home. I would hope that people coming here would use the same cautions they would use anywhere."
Mike McIntosh of Mike McIntosh Stables in Westfield, Indiana, hasn't yet implemented measures any more drastic than wiping down doorknobs, but plans to keep listening to government recommendations and said bigger changes could be on the horizon.
"We don't give lessons or have camps or anything like that," Mike said. "We never have more than 10 people here at any given time, and if it comes to it, we may have to ask people to schedule a certain time to see their horses to space things out more, but we don't know how long this is going to last. I can't ask a client not to see their horse for six months. For now, we're just trying to exercise common sense."
If you or your child rides at a bustling barn with group lessons every half-hour, staying home might be the best choice. But if you are in a low-risk group and your barn aisle stays quiet, you might still be able to visit and ride safely if you keep your distance from others and follow proper hand-washing procedures. Really though, everyone should be washing their hands regularly at the barn, so this is a good time to practice.
If you decide it's best not to go to the barn at all, consider these ways of staying in touch with your Saddlebred side during this show season without horse shows.
Ask your trainer for regular videos of your horse in training.
Instead of a lesson, schedule telephone calls or videoconferences with your instructor to learn cross-training you can do at home.
Keep in touch with other Saddlebred enthusiasts. Join a Saddlebred group on social media or start a group chat with your barn family.
To get your horse show fix, subscribe to the Richfield Video Archive and watch shows from seasons past.
Stay active! Part of the joy of going to the barn is the fresh air and exercise. If you have to take a break from riding, get outside and get your heart rate up. You won't be as sore when you come back for your next lesson.
Remember to offer your trainer and instructor compensation for things like videos and teleconferences, as they're losing income due to canceled horse shows, camps and riding lessons, and they deserve to be paid for their time. You may also consider donating to your local, regional, and national horse associations.
The most important thing is to stay healthy so you can be ready to show when the time comes, and remember that everyone is in this together. As ASHA board president Marty Schaffel wrote in his March 17 newsletter, "When one of us hurts, we all hurt. We are a very special community of friends and participants. But one thing is certain, as Americans and horse people, we have seen adversity many times, and we have survived it...We will get through this. If this crisis defines us, it will define us as resilient Americans."
For more information on the Virtual Horse Show, visit the Facebook page at www.facebook.com/virtualhorseshow/.