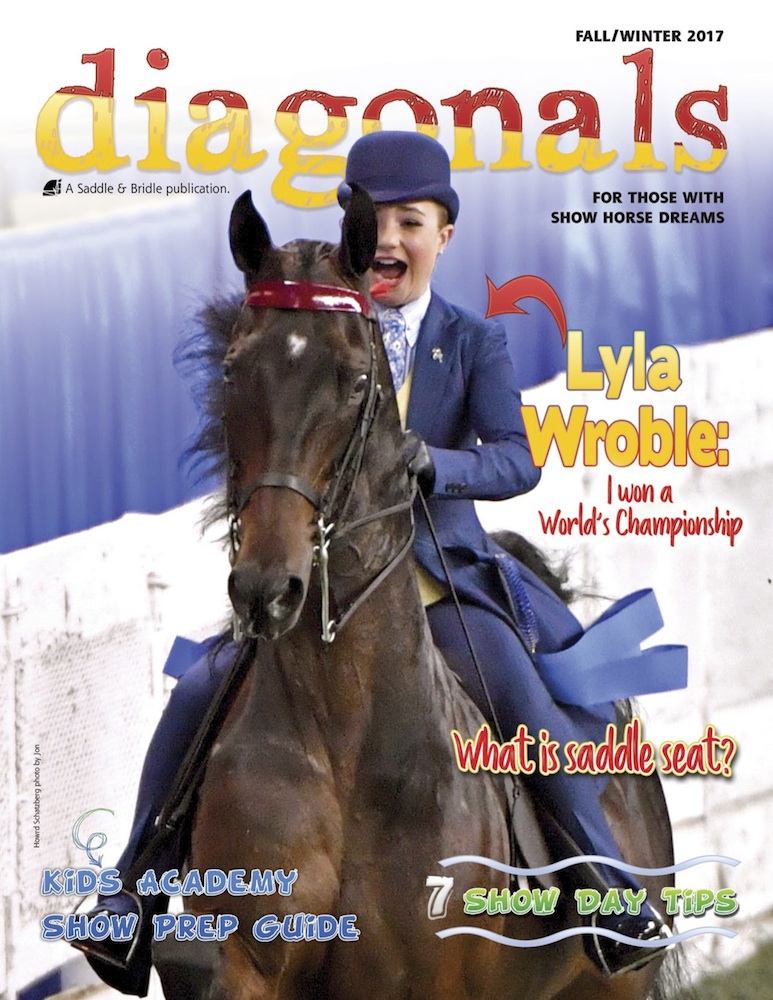 Welcome to Diagonals Magazine!
Diagonals is the first magazine exclusively for the show horse novice. Founded in 2017, its mission is to help educate and elevate novice riders, and encourage newcomers to join the exciting world of show horses.
Its parent company, Saddle & Bridle, has 90 years of experience promoting and supporting the American Saddlebred breed, and is proud to take this next step to better the show horse industry.
Contact us to be a part of the next issue!